Christie's energy-efficient electric and gas barbecue cooktops are self-contained outdoor cooking appliances. This means you can build your own unique barbecue surround to relevant standards, using the materials of your choice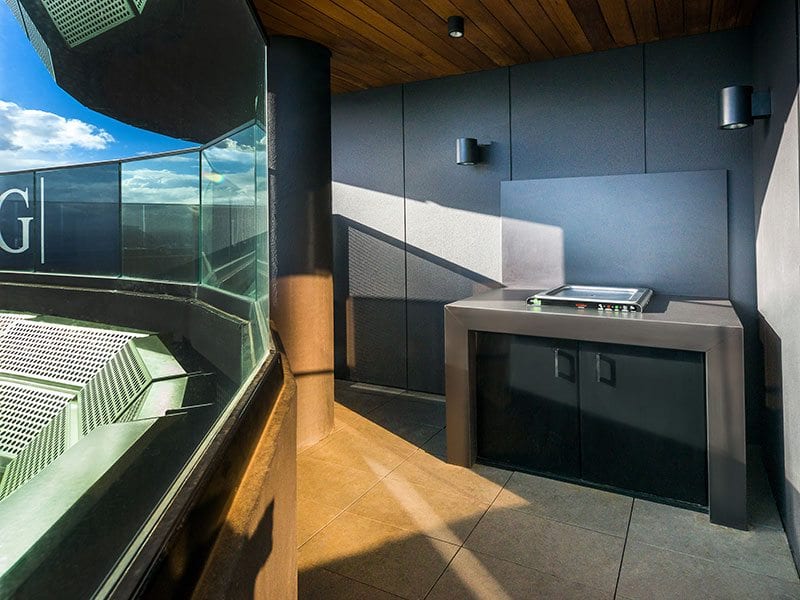 Lauded for their versatility, ease of use, and proven reliability, our award-winning electric and gas commercial barbecue cooktops are self contained outdoor cooking appliances, suitable for any project.
The drop-in design gives you freedom to select a complete barbecue unit when ordered with our pre-fabricated Modular or DDA Certified A Series cabinet, or design and build a structure to your specific requirements for parks, resorts, and communal workplace and recreational outdoor spaces.
For a unique location or design aesthetic, you can select your own materials and talk to us about creating a custom barbecue cabinet to relevant safety standards. You can also use any combination of our stainless-steel bench tops, access doors, or brick-in bench kit options to easily create a surround using standard bricks.
Explore the case studies in our Projects section for inspiration on how to build your own barbecue, incorporating  our latest generation barbecue cooktops with industry leading cooking technology.