Christie manufactures the original, iconic Australian public barbecue for shared use. We design and engineer our energy-efficient gas and electric commercial grills explicitly for use by the community in outdoor urban and park environments, since 1965.
Environmentally sustainable
Our commercial grills provide a safe and hygienic alternative to open flame barbecues in shared public spaces.
They offer an environmentally sustainable solution that eliminates the environmental hazards of fire, smoke, pollution and waste from disposable grills. Engineered for safety, they also reduce the risk of personal injury from flames and coals.

Convenient to use
Fixed barbecue facilities eliminate the need to transport domestic barbecues or buy disposable grills and fuel. Explicitly designed for shared public use, operating our grills is very simple.
A simple push-button starts the cooking cycle, and the grill switches off automatically after a preset time. Press the button, cook and leave.
Easy to maintain
We engineer our barbecues for high use in harsh outdoor environments. They are durable, cost-effective, and simple to clean and service.
With fixed communal barbecues, you can easily monitor and manage cooking, cleaning, and maintenance requirements. Save money while providing safe, clean and functioning cooking facilities.
Community activity
Outdoor living has many physical and mental health benefits, particularly in high-density urban environments.
Community barbecues encourage people to participate in healthy outdoor living. They bring people of all abilities, ages, socio-economic, and ethnic backgrounds together and create a sense of connection and wellbeing.
‹
›
PROJECTS
"As a global leader in many and diverse portfolios, the AECOM Group sources products and services of only the highest standards. AECOM Specifies the Christie barbecue range internationally, as we only seek quality partners of impeccable reputation to reflect the services we provide."
– Matthew Rigney, Conceptual Architect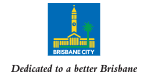 "There are hundreds of parks across Brisbane, including small pocket parks, large district parks, two botanical gardens, and many bushland reserves. The majority of these contain Christie BBQ's. For well over a decade now, Christie has collaborated with us to develop our signature stainless steel single and double cooktop barbecues, which incorporate Christie electric and gas cooktops. Brisbane City Council motto is 'Dedicated to a better Brisbane'. The excellent products, service, and ongoing customer support we receive from Christie assists us in delivering on this promise and enhancing the outdoor amenities that Brisbane has to offer."
– Brisbane City Council